AKC Registered Chocolate Yorkie carriers for parti 4 lbs.. short legs & nose, cobby body & baby doll face.
AKC Chocolate Parti Male. Stud service is $1200 Proven
IBC & BYA Registered Biro Biewer Male 4 lbs 1/2 lbs. Chocolate & White shorts legs & tiny nose. Stud Service PROVEN $1000
IBC & BYA Champion Sired Biewer Male Carriers for Biro 4 lbs.
Loaded with champions throughout his pedigree. Both of his parents are Champions.
AKC Parti Yorkie Female. Carries for Chocolate adorable doll face & gorgeous coat. She is a total love bug. 4 & 1/2 lbs.
AKC Yorkie Female Traditional Carries for Parti, Chocolate & Blonde 6 lbs.
Prada
AKC Traditional carries for parti & chocolate. Molly & Cadbury's daughter. 4 lbs. 10 oz.
IBC & BYA Biewer Female Champion Bloodlines 5 & 1/2 lbs. Short, Cobby Body
BYA Regsitered Biro Biewer Female Upcoming Star. Daughter of Martini who is now retired.
IBC & BYA Registered Biewer Female grand champion sired with many other champions in her bloodlines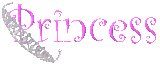 IBC & BYA Champion Sired Biewer Yorkie Biro Carrier. This girl is loaded with champions throughout her pedigree. 5 lbs.
IBC & BYA Biewer Female short legs, cobby body. Sydney & Kahlua daughter. Biro Carrier. 5 lbs.
We are licensed by the state & AKC inspected & approved.