෴❤️෴ ෴❤️෴ AKC Biewer Terrier Girls ෴❤️෴ ෴❤️෴
Heading 1
AKC & BTRA Registered Biewer Female grand champion sired with many other champions in her bloodlines DNA on file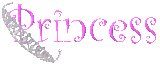 AKC & BTRA Registered. Champion Sired Biewer and her mom is Champion. This girl is loaded with champions throughout her pedigree. 7 lbs. DNA on file
AKC, BTRA, Biewer Female Champion Bloodlines 6 lbs. Short, Cobby Body. DNA on file.
AKC, BTRA Registered Biro Biewer Female Upcoming Star 5 lbs. 3 oz.
Daughter of Martini who is now retired.
IBC & BYA Biewer Female short legs, cobby body. Sydney & Kahlua daughter. Biro Carrier. 5 lbs.
ミ
★
Biewer Terrier Sires
★
彡
​
Registered with AKC & BTRA Champion Sired Biewer Male Carriers for Biro 4 lbs.
Loaded with champions throughout his pedigree. Both of his parents are Champions DNA on file.
Maverick
AKC Champion Line Biewer Male 4 lbs. 10 oz.
We are licensed by the state of Georgia & AKC inspected & approved. All of our adult breeding dogs have been health tested with Embark. All males have DNA on file. All of our Biewer's have been tested and are 100% Biewer's and Yorkies are 100% Yorkies. Our dogs live as part of our family and are socialized with other dogs and kids.