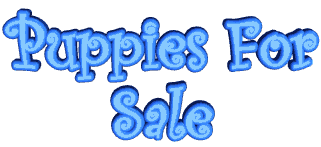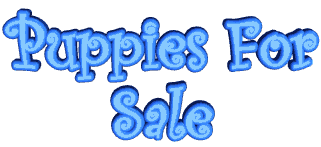 Due to Covid-19 virus we will not be allowing any one in our home or visiting. Our health & safety comes first! We will be happy to Face-time with you. Pickup will still be from my home outside on porch.
PLEASE READ

to be added to our waitlist.
From this point forward, if you submit a puppy application, you MUST also place a

$100.00

Commitment Fee for the upcoming litters to be added to our waitlist. It is

deducted

from the

deposit

amount due when puppy is born. I understand that placing this fee guarantees me a spot on the waiting list and I will have my choice at available puppies as they become available to me on waiting list. Dreamy Pups always has 1st pick of the litter. The fee is

non-refundable

if you decide not to get a pup from us. If you have submitted a previous application please contact me to send payment. Link below to fill out applicaiton.
​
Striving to preservation of bloodlines & better the breed!
Health Tested Parents..
Deposit POL
Renne in CA. Prada/Avatar litter AKC female
​
Waitlist with commitment fee paid
1. Donna Phillipee AKC full choc parti male
2. Luz Arenas Parti Yorkie Female full
3. Chris Davis AKC Female full AKC
4. Angela Granello Tiny Biro Biewer Female Pet Maybelline/Starbucks litter
5. Deneane Bradford Female pet


Loaded with Champion Lines BYA Biewer's and Biro's
Born 4-30-2021 Ready around middle of July.
Scout
Biewer Male Champion Lines
Bamboo
Biewer Male Champion Lines
Spartan
Biro Biewer Male Champion Lines
Kiwi
Biro Biewer Female Champion Lines
AKC Yorkie Pups
All pups carry for parti and chocolate.
Born 4-7-21 Ready around June 30, 2021 maybe a little later as they are super tiny.
All pups have families waiting on them.
​
Diana
Extreme Parti Female carriers for chocolate 2.7 oz. at birth
Congrats to Arrowood Family on 2nd fur baby.


ARES
Extreme Parti Male carriers for chocolate 2.7 oz. at birth


Zeus
T

raditional Male carrier for parti & chocolate 2.2 oz. at birth
Congrats to new mommy Ellie K. in MN


AKC Yorkie pups born 4-10-21
All pups carry for chocolate and parti
2 girls 1 boy (Females will probably be staying here)
Letty
AKC Extreme white chocolate parti female
AKC chocolate parti female
Ghost
AKC chocolate parti male
Congrats to Briggs Family in IL
​


AKC Yorkie Litter Confirmed at the end of May
Expecting Parti, Chocolate's, Choc Parti & Traditional
Upcoming litter fingers crossed middle of June
We should have some parti, chocolate parti, traditional, chocolate.